Cooler Rental
COOLER RENTAL – REFRIGERATED OR FROZEN UNIT
Would it be for catering services, special or private events or industrial applications, our cooler are ideal for all occasions. Versatile and practical, they will satisfy your needs.

REQUIRES ONLY 110V

REACHES -18°C / 0°F

DIFFERENT SIZE AVAILABLE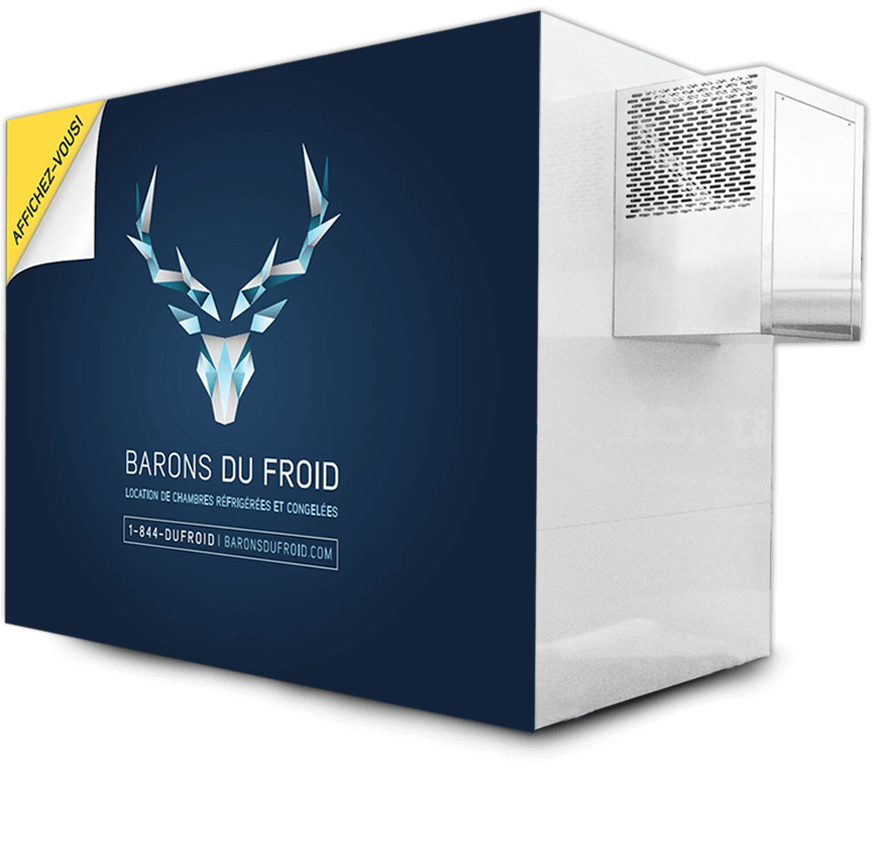 Size 5'x9′
SURPRISING CHARACTERISTICS
Spacious
With a storing capacity close to 300 cubic feet and external dimensions of 9' length x 5' width x 7' height, you won't run out of space to keep cold whatever needs to.
No compromise
Our Refrigerated units also offer the option to keep products either frozen or refrigerated with temperatures between -18° to +5° degrees Celsius. (As low as 0° Fahrenheit) Ideal for any events, you can store food or ice.
Practical
With only 9.6 amps of consumption, you will only need a regular 110 volts outlet to power them. They can be plugged in an electric generator in case of a power outage.
Turnkey
With our outstanding delivery service, nothing to worry about. We'll drop the unit at the right place and we'll pick it up at the event's closing.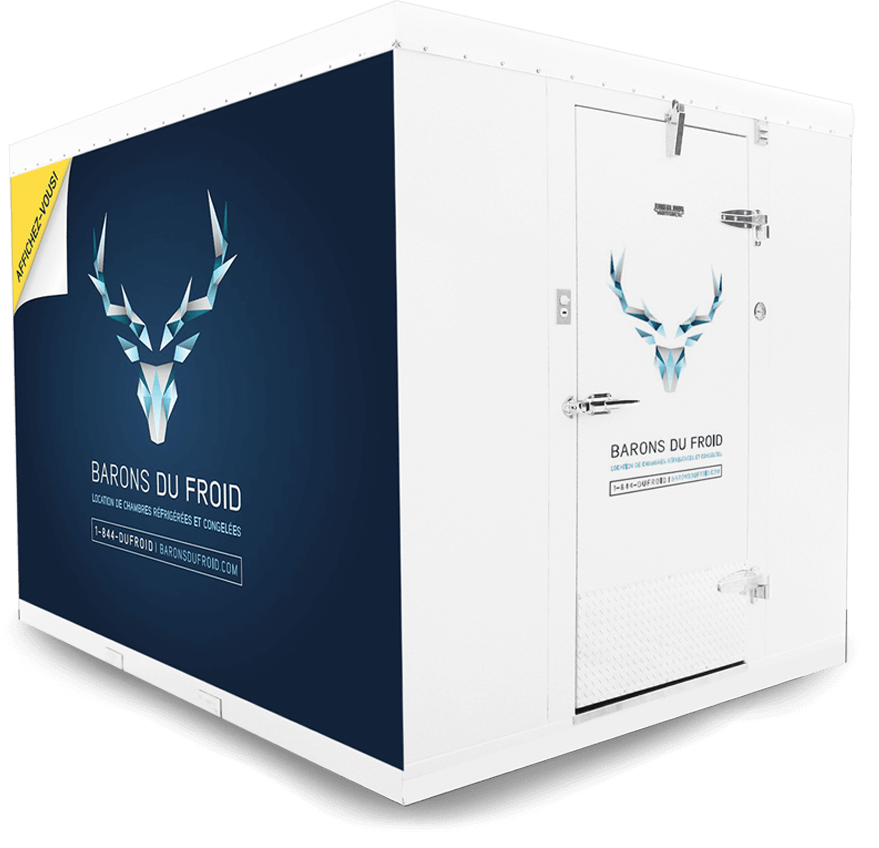 Size 8'x10′ 
Close to 500 cubic feet cooler can be installed at your convenience for mid or long terme needs.
48 inches door large enough for a skid to get trough.
Stainless steel shelding available.
Refrigerated or frozen temperature available -18°C (0°F)
220V
Container Reefer
Container Reefer 20' or 40' available for renting as refrigerator or freezer.
Refrigerated or frozen temperature available -18°C (0°F)
WE DELIVER EVERYWHERE IN QUEBEC AND OTTAWA, ONTARIO
contact us