Cooling material and equipment in stock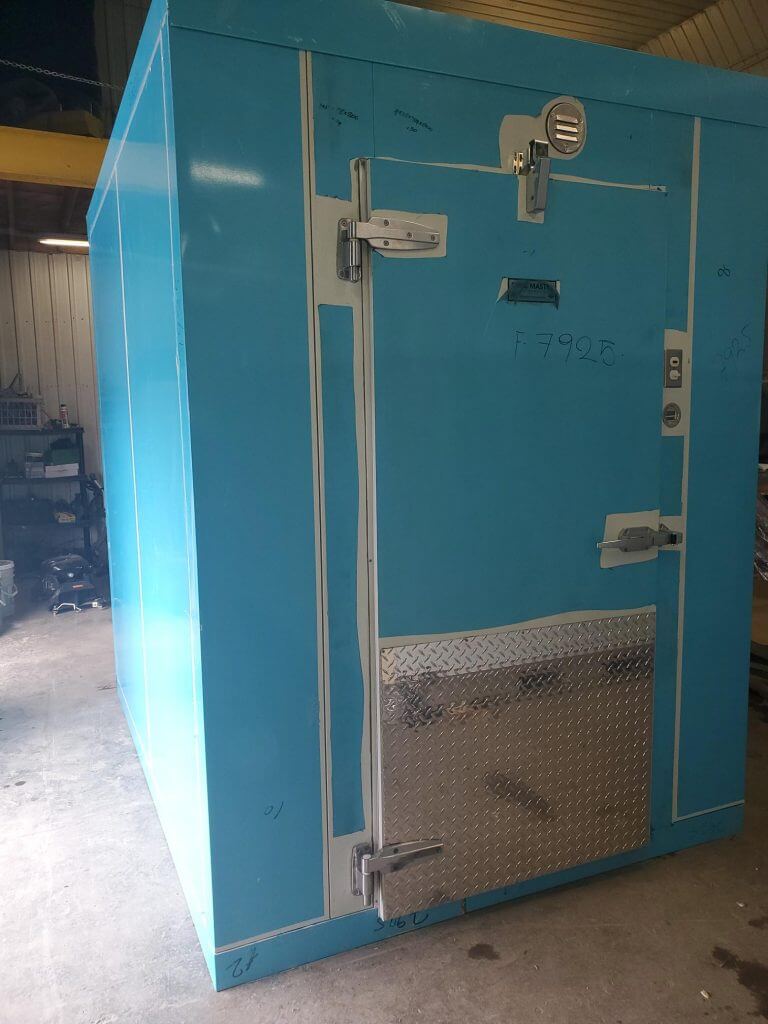 Cold room Cam Lock 6×8
On request
New Cam Lock cold room 6'x8'x8′ with floor.
Light, Pressure release. 
More information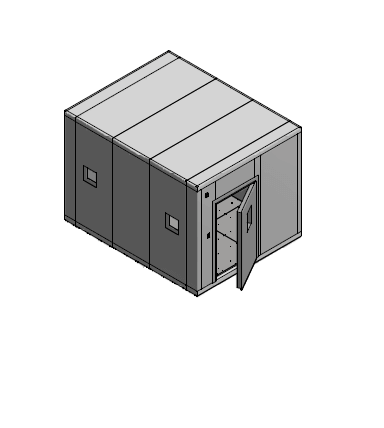 Cold Room Camlock
Sold
Cold room use Camlock Norbec 5po
14'x11′ outside 10′ from above 
2 doors 48po with glass and heated frame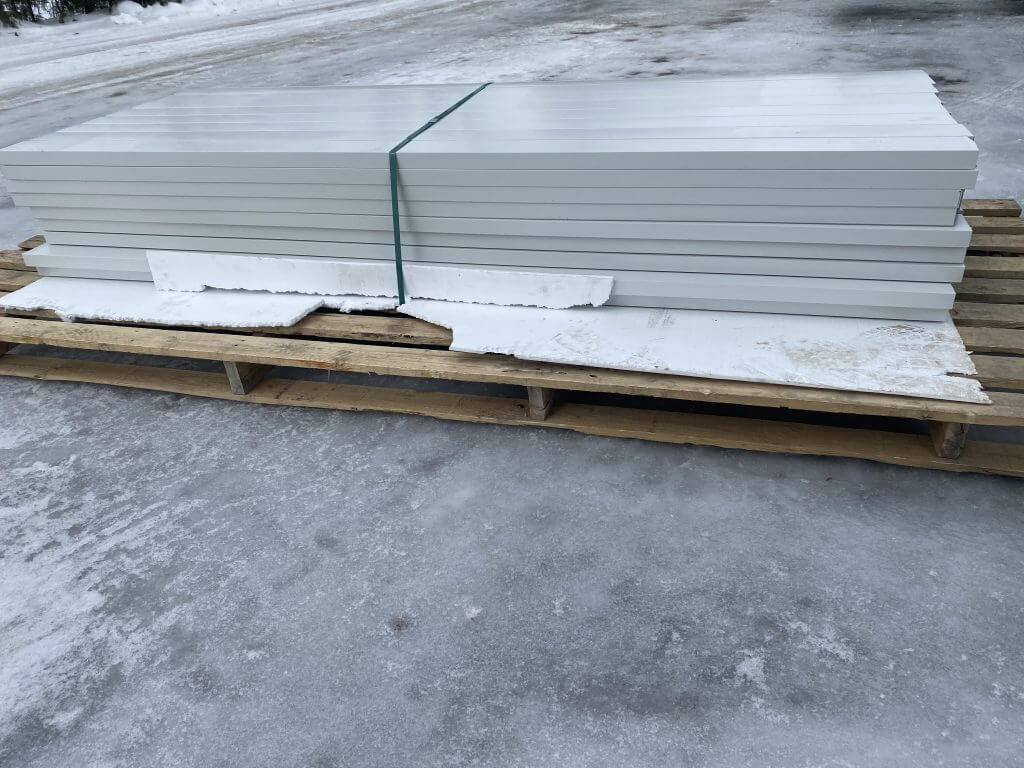 Cold room molding
SUR DEMANDE
Moldings for sale are still new in their packaging.
More information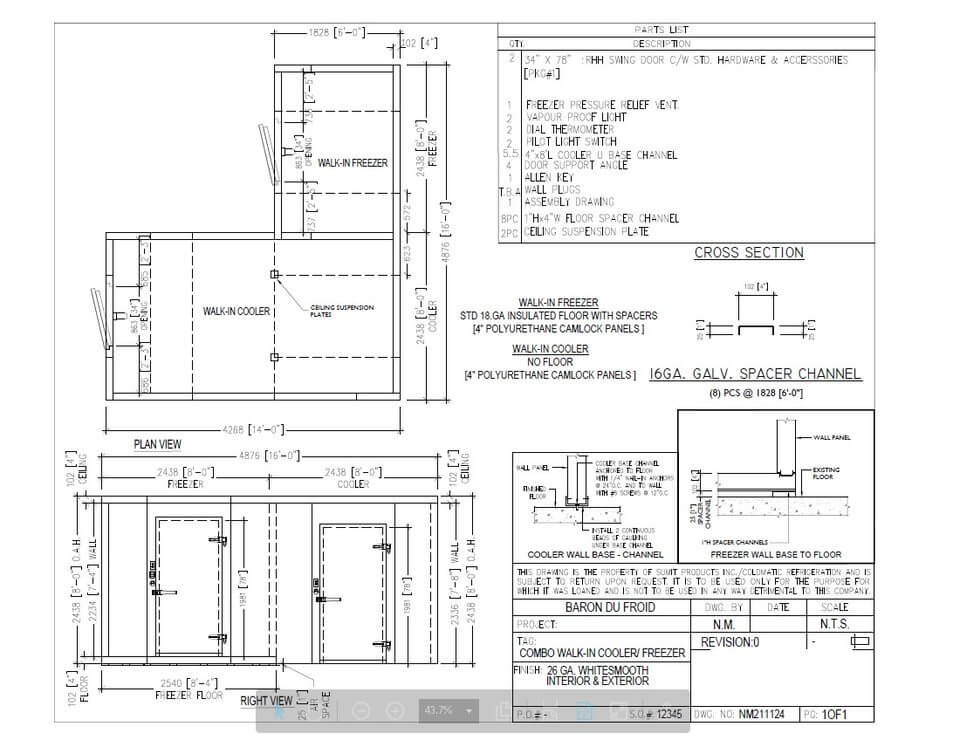 Combo walk-in Cooler + Freezer
Sold
Cam Lock, Brand new in its original package.
Cooler 8x15x8
Freezer 8x6x8
Includes: light, pressure release valve, thermometer, etc.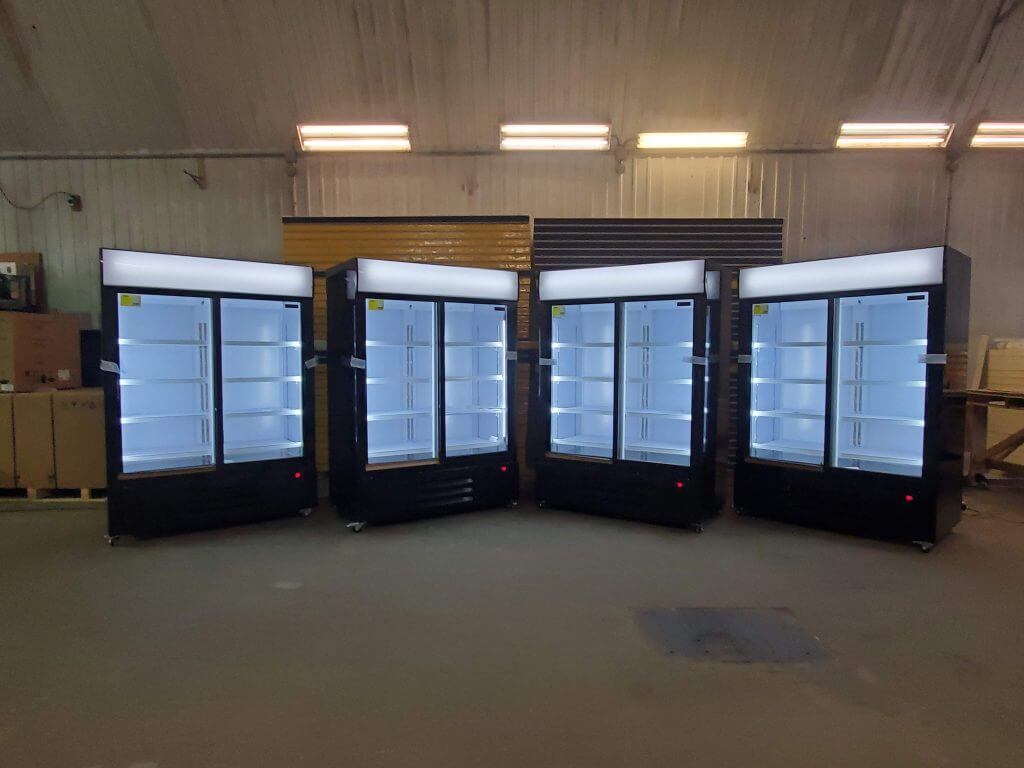 Commercial fridge
On request
More information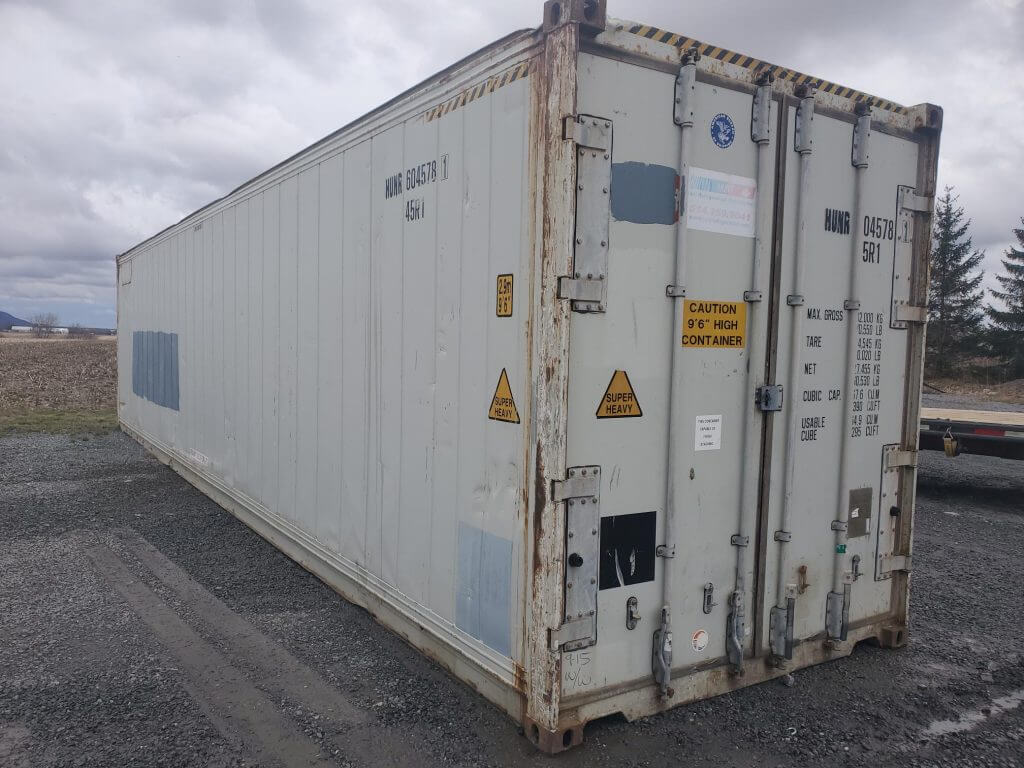 Container 40′
SUR DEMANDE
Container 40' with faulty compressor
More information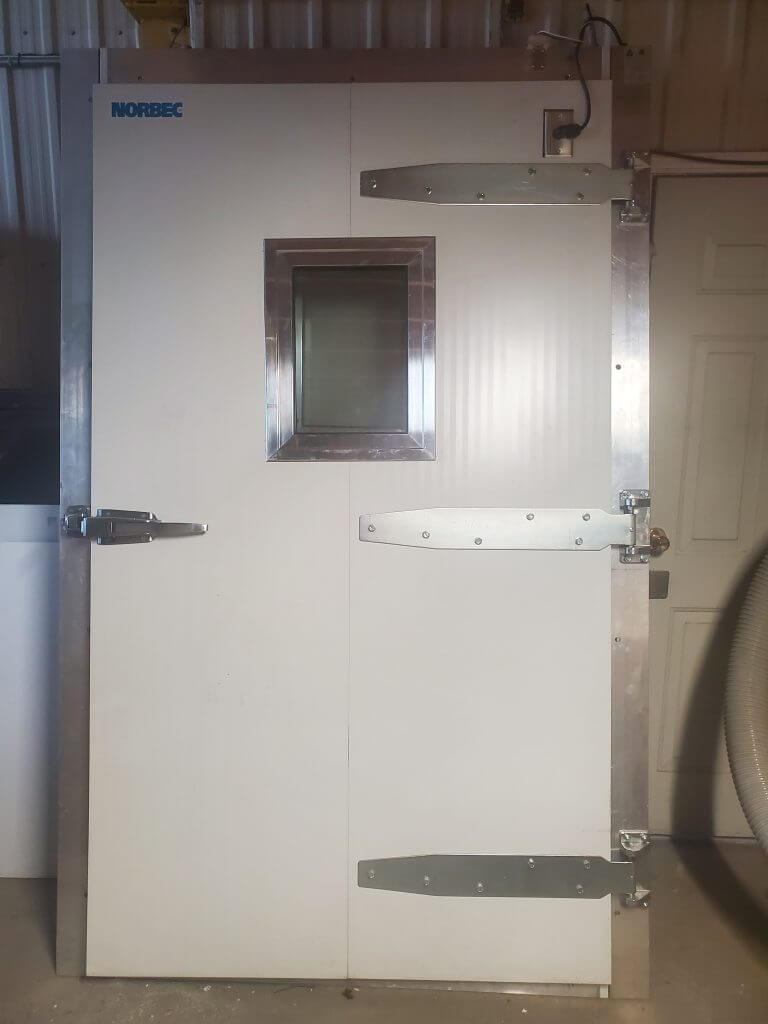 Freezer Door
Freezer door 48" x 84"
heated frame and window
Right side hinges
used only 6 months 
Stock: 1
More information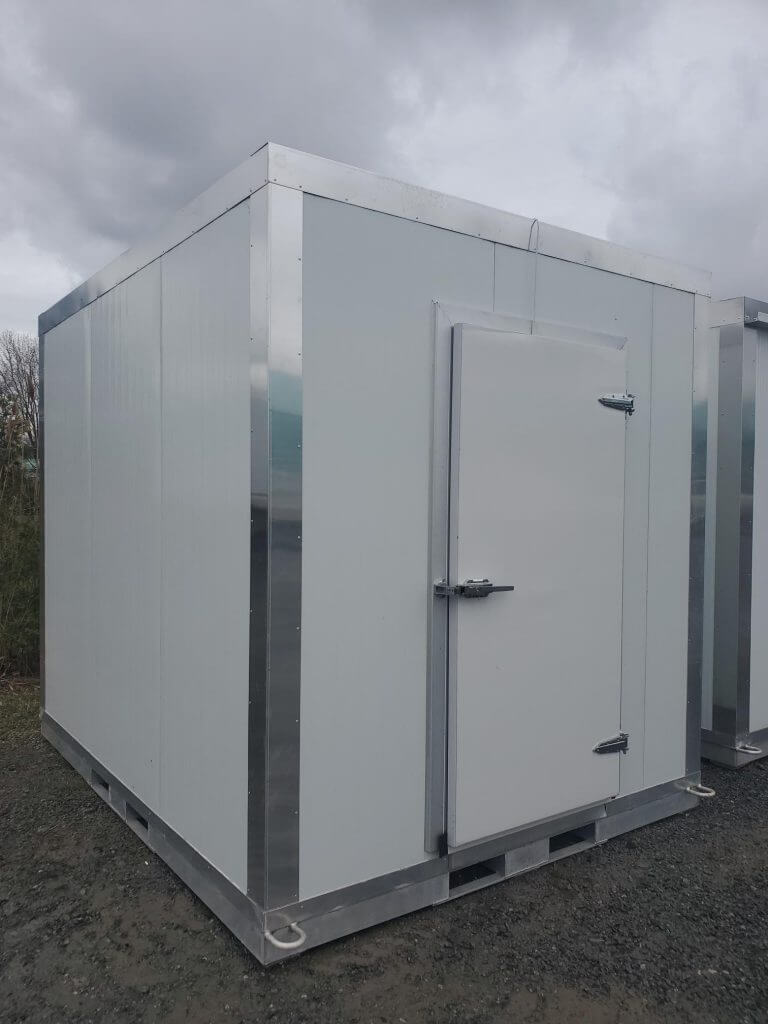 Indoor mobile cold room
Sold
Unité sur la chambre froide.
Zanotti MSB212, 220V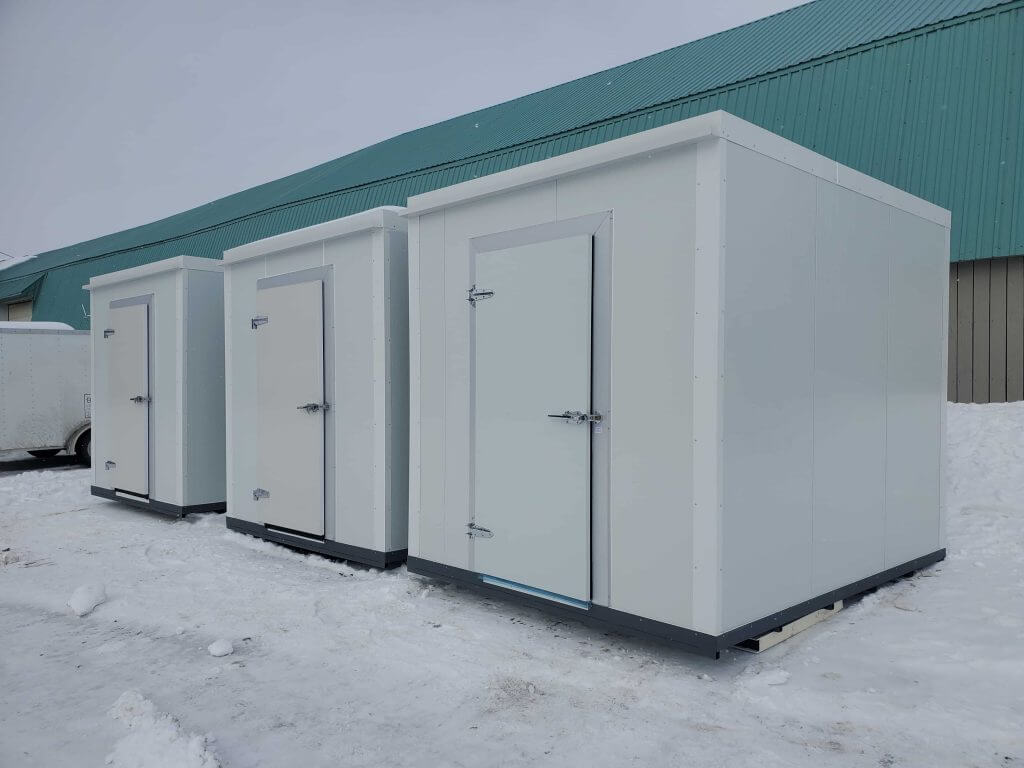 Mobile cold room
On request
Different sizes available.
8×10, 8×8, 6×10 etc…
More information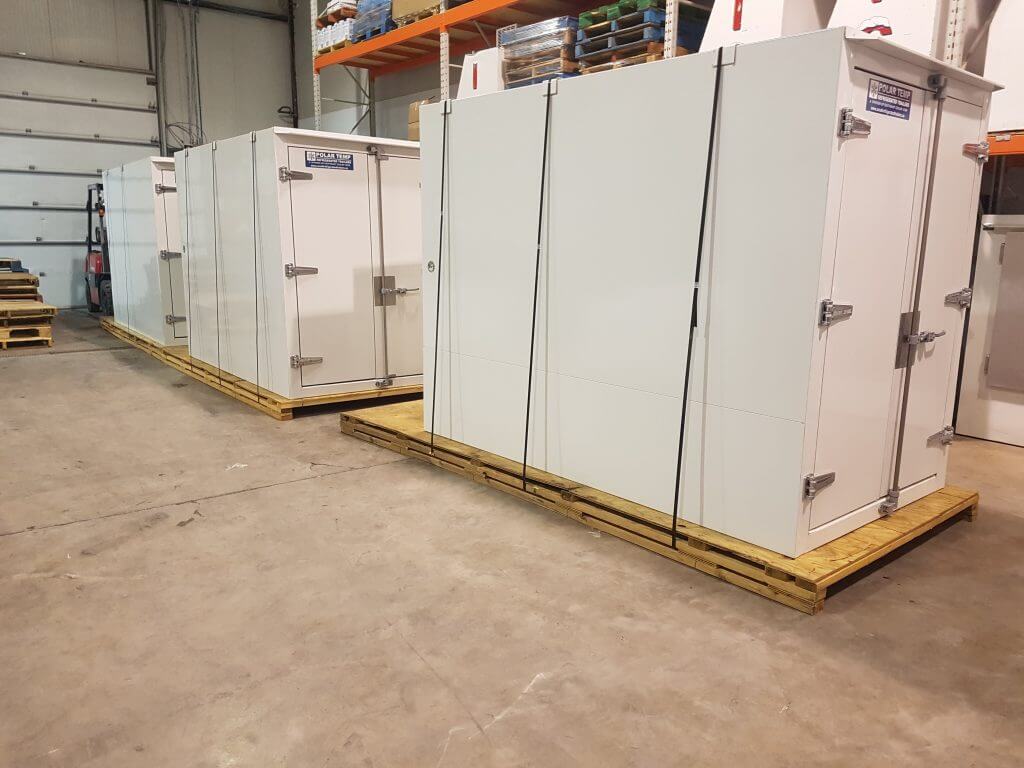 Small cold room
On request
115V
Refrigerated – Frozen
Double doors.
More information
Information
Fill out the form below and we'll get back to you shortly!
Prefer to talk to us? We're here to listen! Call us at 1-844-383-7643