Purchase – Custom build
8' X 10' REFRIGERATED OR FROZEN MOBILE COOLER
Our prefabricated mobile coolers for interior or exterior application can be used for fresh (4°C) or frozen (-18°C). They are built and tested in our shop, then delivered to you, within a short delay.
FINANCING AVAILABLE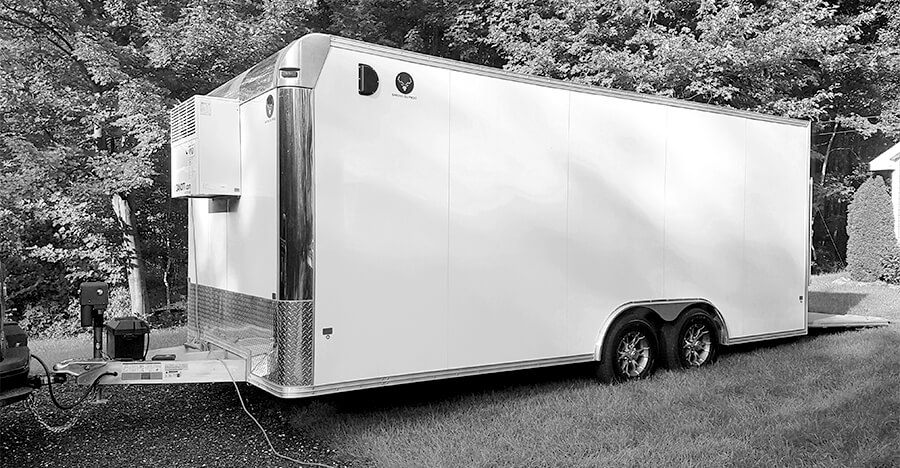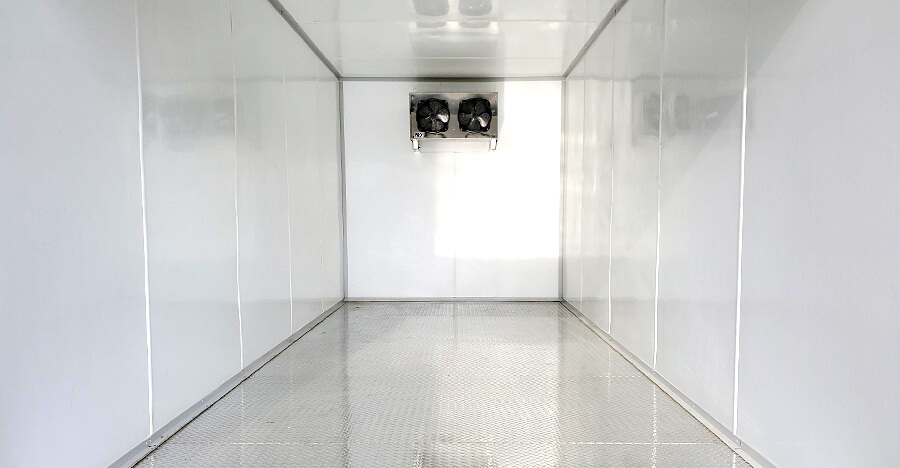 Multiple options available

Aluminium base with fork openings on four sides

Cooling equipment

Optional heating for
winter usage

Multiple door sizes available

Thermal barrier curtains

Anti-slip "diamond plate" floor
CUSTOM FABRICATION
You have specific needs? We take care of it. Whether it is for a mobile cooler or a refrigerated trailer, our team can design and build the equipment corresponding to your needs. You already have a trailer you would like to modify, bring it to us!
You're looking for panels, cooling equipment, a door, a thermal barrier curtain, we have it! Contact us!
WE DELIVER EVERYWHERE IN QUEBEC AND OTTAWA, ONTARIO
contact us